Gestion d'identité et Blockchain
3 avril 2018 de 18 h 30 min

à

20 h 00 min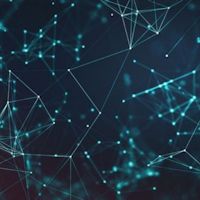 « This event will focus on identity management and blockchain applications. We will first hear a 10 minutes presentation on what are the main challenges of Identity Management, followed by a 1h debate and discussion with our panel.
Confirmed speakers :
– Nadim Takchi, Director of Business Development @Cambridge Blockchain a platform that allows financial institutions to meet the strictest new data privacy rules, eliminates redundant identity compliance checks and improves the customer experience. Nadim is an entrepreneur with a background in finance and business. He manages a blockchain consulting and training company for financial institutions based in Paris. Prior to that he co-founded and developed a crowdlending company for SMEs in France.
– Sajida Zouarhi, Blockchain Architect @Consensys (formerly R&D engineer in Critical Data management). She works on the Linnia project, a data protocol built on Ethereum that enables data sovereignty. She was a researcher at Orange Labs & the Computer Science Lab of Grenoble during her PhD thesis. She is an advisor on the board of several Healthcare & Blockchain projects and is also President of the eHealth and Blockchain Think Tank. She is also the founder of the Kidner Project. This project aims at creating a worldwide decentralized matching platform for kidney paired exchange by using blockchain & economic paradigms to improve the effectiveness & fairness of the process.
– William Skannerup, CEO and founder @VeridenKey. He founded VeridenKey in 2017, a blockchain-based verified identity key solution. VeridenKey works together with governments to connect centralised national electronic IDs through a decentralised network. Since being founded last year, VeridenKey has expanded rapidly with on-going conversations in seven countries across three continents, having been validated as a potential solution to the identity problem. He continues to work closely with the crypto community, financial institutions, advisory bodies and regulators, in several aspects of the new emerging blockchain industry. »