Blockchain Education & Economy
24 novembre 2017 de 19 h 00 min

à

21 h 00 min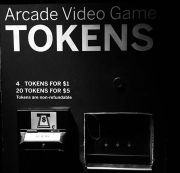 « Blockchain is the most important new technology that most are still in the early stages of understanding.
Blockchain is constructing a more democratic and decentralized future, whose beneficiaries will range widely, anywhere from Syrian refugees to investment bankers. The World Economic Forum estimates that by 2027, 10% of global GDP will be stored on blockchain technology.
Rapidly evolving Blockchain technology and startups are poised to fundamentally change entire business models, fundraising models, business operations, payments systems, and more.
Startups from the Blockchain space are creating a whole new economy relying on the distribution of wealth. The token sales format (ICO) is disrupting the traditional, exclusive startup investment scheme by lowering entrance barriers for investors and creating a convergence of interest among its adopters.
Come learn the core basics of ICO startup investment and see some of the leading players in the space discuss how crowd sales have overtaken venture capital as the main financial driver of innovation for Blockchain projects.
We will also create a dialog about the nascent industry's effect on venture capital, regulatory environments, as well as talks from ICO projects of the past and the future on methodology and design.
As usual, the session will be followed by some networking and BC exchanges.
So we are organizing a pitching session by Blockchain startups that we love. »